Alesh Sanni, a popular Nollywood actor, has bought himself a new house as a birthday present for his 29th birthday.
The actor, who will turn 29 in a few days on April 4, took to Instagram to show off his recent purchase.
He said in the images that the home is the first of many birthday gifts he plans to give himself.
He went on to say that owning a home has always been a dream of his and that he is grateful to God for granting his wishes.
"First birthday gift from me to myself: I appreciate myself so much before anybody else will!! This is really a gift I have been wanting for a long time! And I'm grateful for it and hope for more of it, Insha Allah. Happy Birthday in Advance to me, Alesh Olanrewaju Sanni, #april4th #aries #kingalesh #29thbirthday". He wrote.
"Hey First House, thank you Almighty Allah, thank you Mom and Dad, it's my birthday month. #ariesgang #29thbirthday," he added.
See more photos below.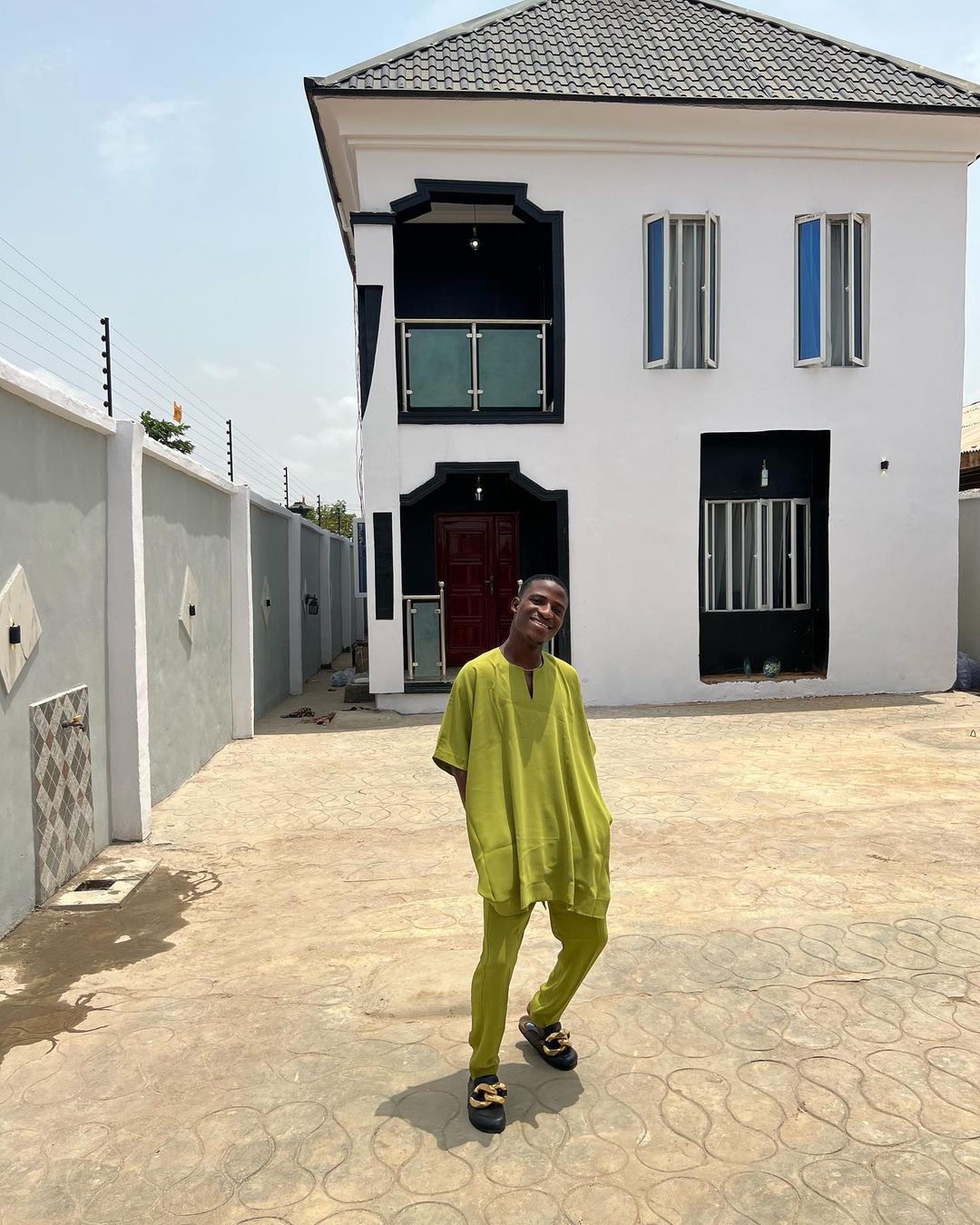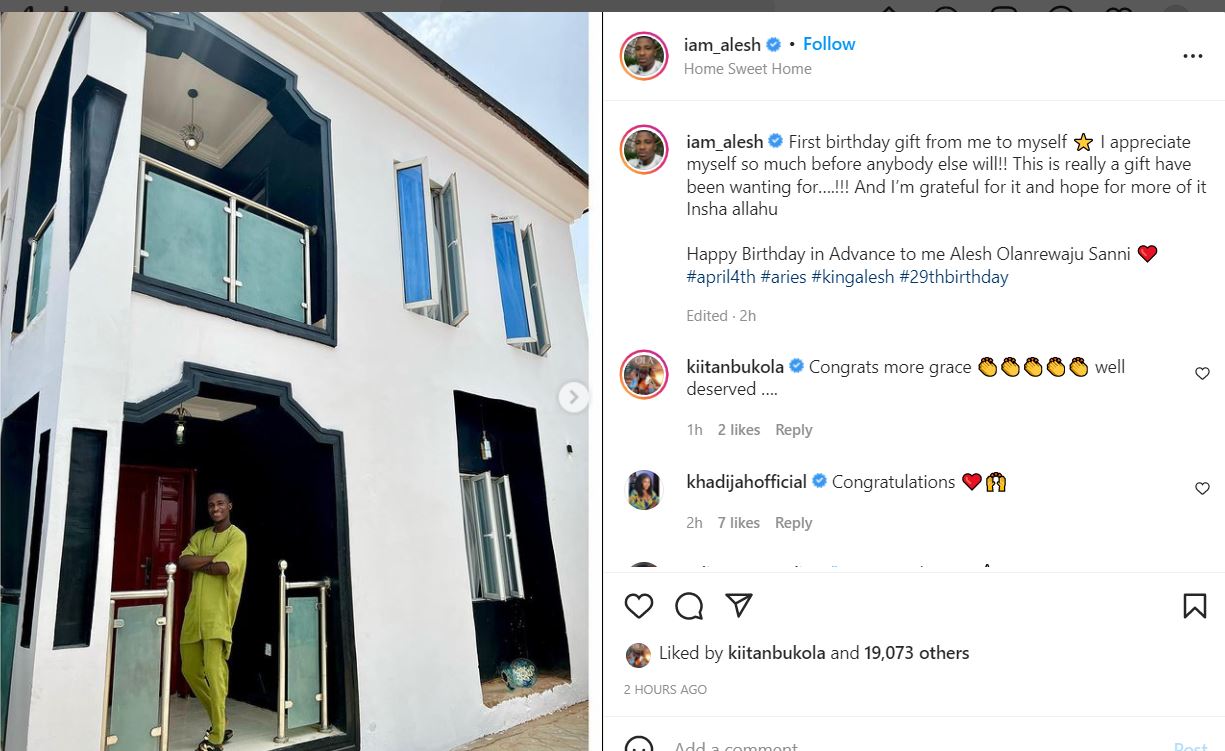 Click Here To Comment