com/?s=tinubu" target="_blank" style="color: rgb(0, 136, 255);" rel="nofollow">Bola Ahmed Tinubu during an interview when asked personal questions.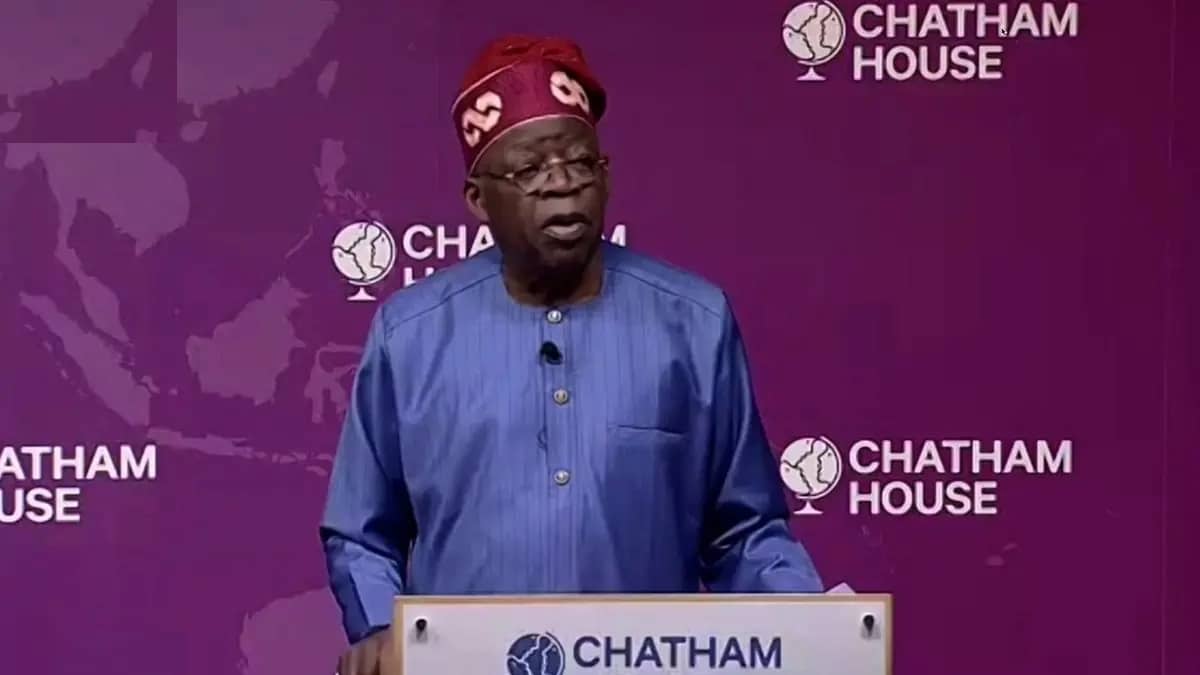 It will be recalled that during the Chatham House interview in the UK, Tinubu redirected questions to his delegates rather than answering them himself.
In a recent interview at CoolFM, Blaqbonez mimicked the 70-year-old ex-governor when asked questions about his parents and also the state of his bank account, as stated in one of his songs.
Blaqbonez, however, directed the question about his parents to DJ Xquisite, while he asked his producer to answer the second, just as it happened at the Chatham House interview.
"Look, we are a team," he wrote while sharing the clip.
Watch the video below …
Click Here To Comment