Famed dancer Korra Obidi, who resides in the UK, is ecstatic to return to Nigeria and see her family after a few years away.
This occurs just hours after the mother of two declared that she would leave the UK in search of a new husband in Nigeria.
Korra Obidi was greeted by her father and sister, Nancy Umeh, at the Murtala Muhammed Airport in Lagos upon arrival.
As the family gushed to welcome their lovely sister or daughter back to the country, the atmosphere was brimming with love and unrelenting happiness.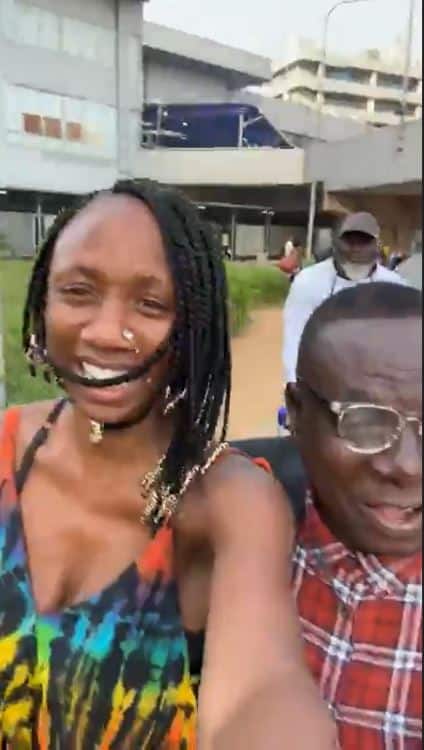 Apparently overjoyed to see his daughter, Korra's father, who had previously referred to her ex-husband as "stupid," embraced her warmly.
Check out the video below:
Click Here To Comment