Reality TV star and budding actress, Natacha Akide, widely known as Tacha, shocked her fans after she revealed that she is a proud prostitute.
It's no news that Tacha is highly opinionated, and here comes another solid piece of evidence.
Her revelation follows a Twitter user who wrote that prostitution begins when a lady starts to think that she is too beautiful to suffer.
In his words, prostitution starts when a girl thinks she's too beautiful to suffer.
In response to his tweet, Tacja said she must be a proud prostitue then.
That must make me a proud prostitute.
See the post below;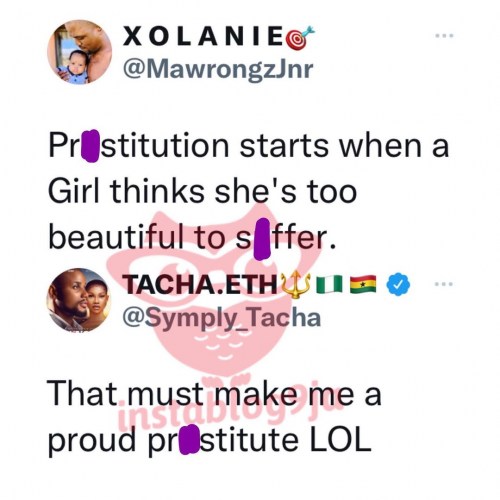 See post below;
Click Here To Comment