A man has been left in disarray after his girlfriend misunderstood the reason behind his marriage proposal to her.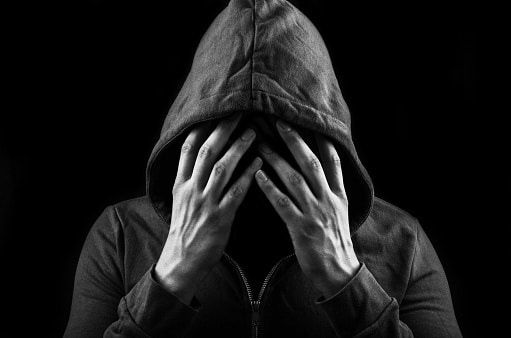 Apparently, his marriage proposal took a wrong turn after his girlfriend mistook the reason behind it. According to the man, she has been feeling pressured to get married since most of her friends already are.
They have been in a relationship for 4 years, and in order to assure her that he would not leave, he decided to propose to her. This was supposed to be an assurance until he becomes ready for marriage.
To his surprise, she started wedding preparations and her father summoned him. He is currently torn and has no idea of what to do.
He said:
"Good day. Pls I need urgent advice. My girlfriend is very very desperate for marriage because almost all her friends are getting married we've dated for 4years We are both 27years. I love her so much and I always want her to be happy so I proposed to her to give her that assurance that am never leaving her and will get married to her when the time is right but she misunderstood the aim of my proposal.
She entered market and have bought two bags of ashowebi and getting ready to start selling to her friends. She already told her dad and her dad called me this morning to come and see him. That how can I be preparing marriage without first Coming to see him. Jesus am not ready and I don't even know how to tell her. My plan is to get married 2026. How do I stop this disaster without breaking her? It's urgent pls I need comments "
See post below;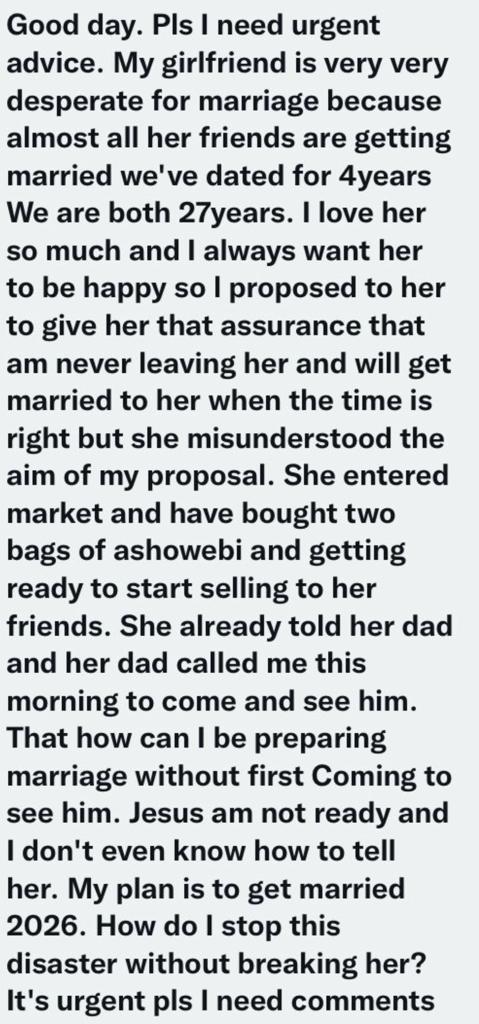 Click Here To Comment