The Mavin All-Star album, "Chapter X," was released to commemorate the label's tenth anniversary and features music from every artist on the label's roster.
At Mavin Records, the year was destined to be memorable. What better way to celebrate the tenth anniversary of Africa's most prominent indigenous label than with a Mavin All Star Project, a staple of its illustrious past?
In one explosive Afropop masterpiece that is sure to become a classic of the genre, Chapter X brings together the talent, nuance, and promise of every member of Mavin's new generation of artists.
Chapter X is a ten-song project that is as diverse in theme as it is in performance. It was preceded by Overloading and Won Da Mo, both of which peaked at the top of all significant music charts in Nigeria.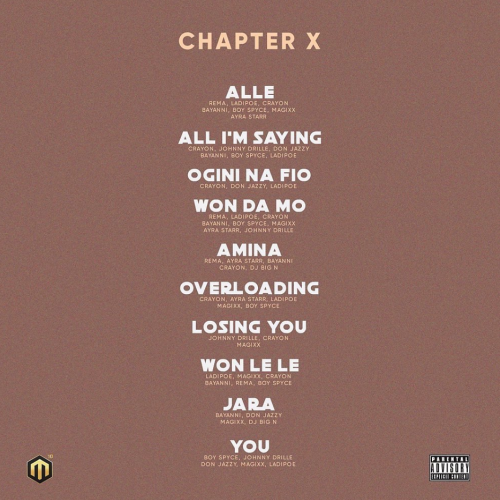 See Tracklist below;
1. "ALLE"
2. "ALL I'M SAYING"
3. "OGINI NA FIO"
4. "WON DA MO"
5. "AMINA"
6. "OVERLOADING"
7. "LOSING YOU"
8. "WON LE LE"
9. "JARA"
10. "YOU"
Click Here To Comment