A popular Portable video has prompted a response from Davido.
After sharing some inspirational advice on Instagram yesterday, Portable made headlines.
According to the singer of "Zazu," Nigerians shouldn't ever trust others with the secrets to their success.
Although Portable acknowledged that his spoken English might not be the best, he insisted that he would use it however he pleased.
Davido reposted the video in response to his post and added that he had been laughing uncontrollably. He observed that even though portable is "wild," he speaks the truth.
His words are;
I've been laughing for 1 hour straight. he wild but he be speaking facts.
See post below;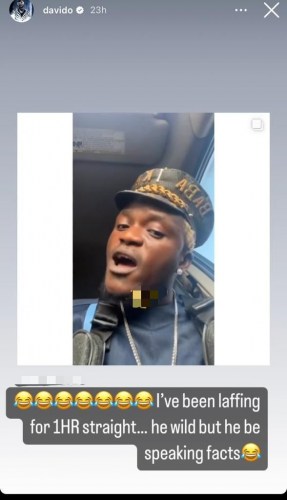 Click Here To Comment