Wizkid has given Nigerians a new reason to be proud of him.
The superstar is trending after it was announced that he will be joining the likes of Bruno Mars, Post Malone, and DJ Khaled to headline a 400,000-capacity festival in Saudi Arabia.
The festival, SOUND STORM, has been confirmed to take place December 1–3 in Riyadh, Saudi Arabia. It has been described as the loudest and biggest festival in the region.
This year's Soundstorm festival is focused on shaping bigger and bolder music by featuring the biggest artists in the world.
When Wizkid eventually performs, he will be the first African artist to be a headliner at one of the biggest festivals in the world.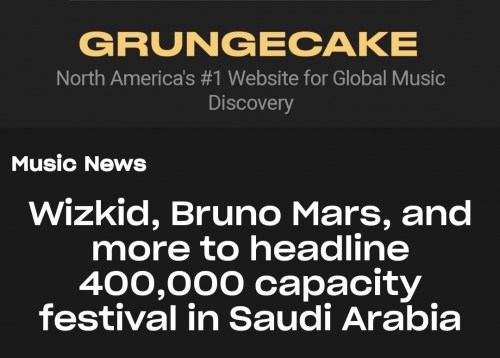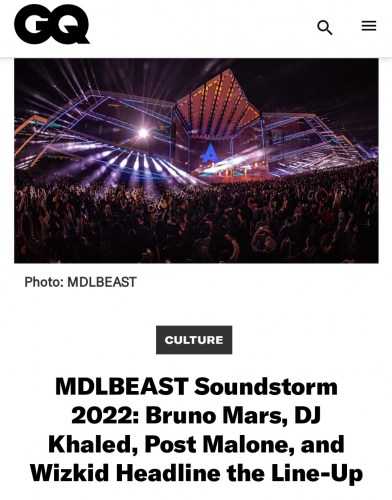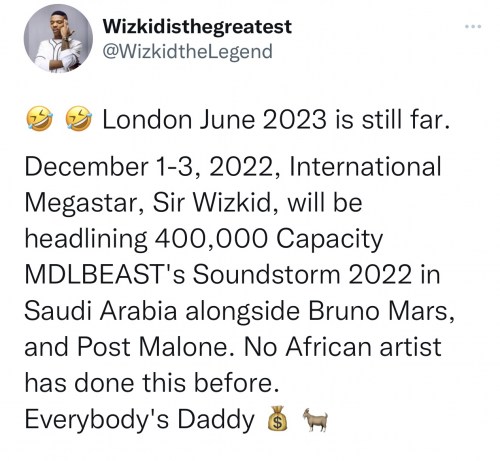 Click Here To Comment