A group of online in-laws have expressed their displeasure after popular Nollywood actress Peggy Ovire stepped out without her wedding band.
The thespian, who recently got hitched with her colleague Frederick Leonard, had gone out for a wedding ceremony and made videos with her ring finger conspicuously missing its band.
Observant netizens were quick to notice this, and they queried why she had gone out without it.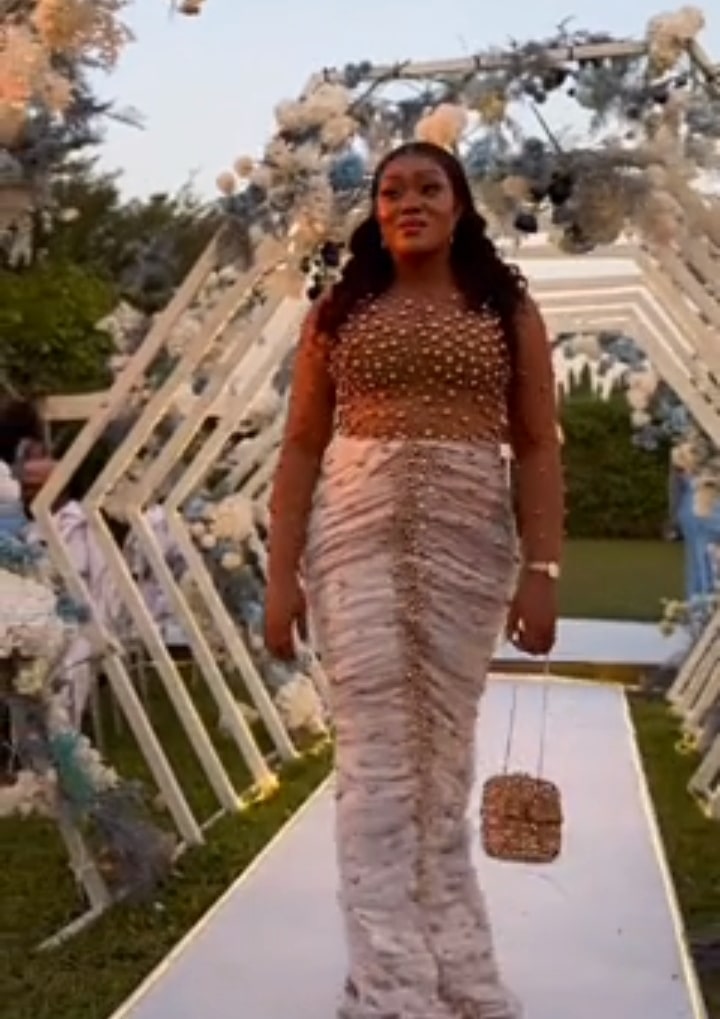 One user, ellasaviour wrote: "Where is your ring mama"
chidimmaozoh wrote: "What's up with all of you talking about ring upandan? Focus on her fine dress abeg, ring no be anything, who wan cheat go still cheat, abeg leave Fredrick's Palliative alone."
onelove_sandia wrote: "Baby Giri, where's your pride if not on your fingers?"
judithhagannortey wrote: "So all of you saying you don't wear your rings, why bother to spend that much if you know you wont wear them. 2. Why do you waste the priest's and everybody's time by exchanging vows when you know you won't keep them? 3. Do you understand why you wear the rings at all, or do you think people think it's for fun? Hmmm. God help all of us."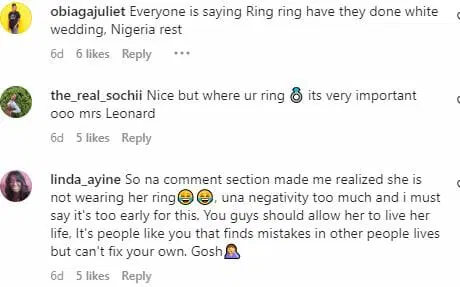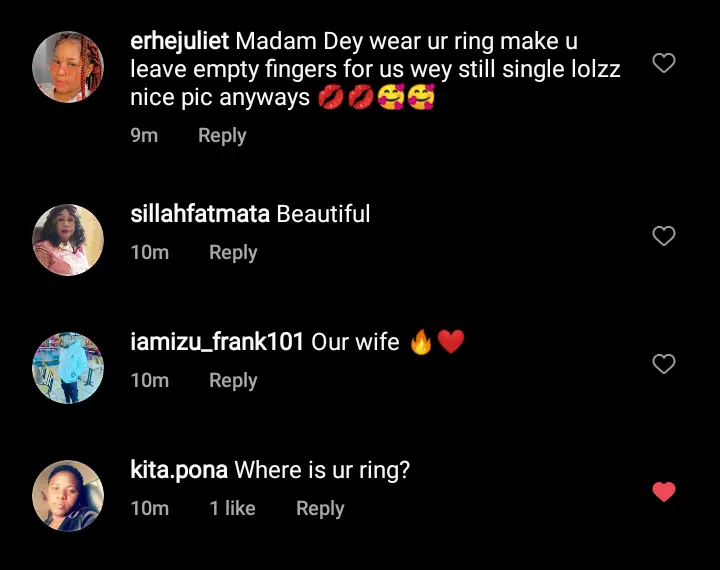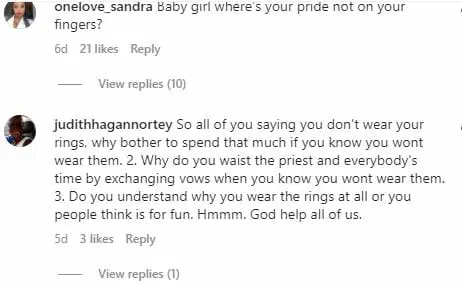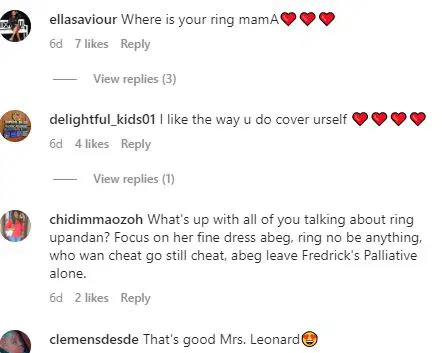 Click Here To Comment