There won't be a quick resolution to this Vawulenece.
Rap music is popular right now, and Wizkid is a major trend. Rappers in Nigeria have been criticizing Wizkid for his "Rap is Dead" remark for the past 48 hours.
Rappers who demand an apology from Wizkid are also being attacked by Wizkid FC. Adesope Olajide, a friend of Wizkid's and a UK presenter, made the decision to clear Wizkid's name by elaborating on what he meant during the interview.
He claimed that Wizkid wasn't referring to African rap or rappers. Rappers, he claims, are misreacting to Wizkid's attempt to draw attention to the expansion of African music.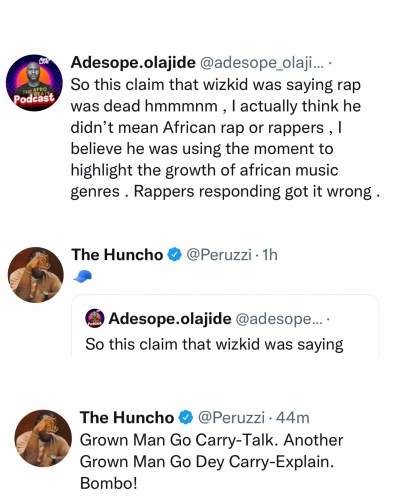 This explanation did not sit well with Peruzzi, who immediately said Adesope was capping (lying). Peruzzi also threw shade at Adesope for trying to cover up for Wizkid when Wizkid was the one who made the mistake.
As expected, Wizkid FC wasted no time in dragging Peruzzi.
Read some of their comments.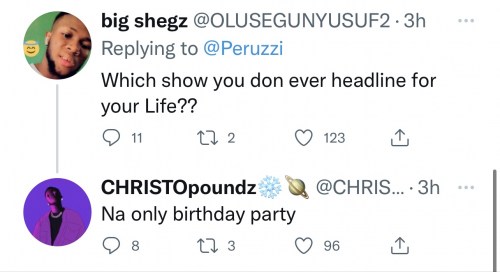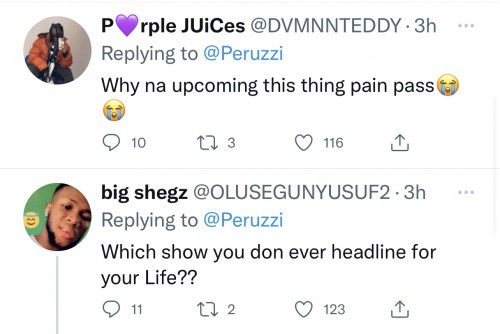 Click Here To Comment