Ace Nigerian music director TG Omori has revealed that the cost of shooting Asake's hit single, Joha, is $165,000.
TG Omori's music video charges have been a subject of conversation for the past week. Initially, it was Blaqbonez's rant and then Portable's.
An internet troll had taken to Twitter to opine that "TG Omori doesn't have one video that warrants his price to be $50,000" in an attempt to downplay his work. Omori, in his repose to the troll, shocked netizens after he shared that Asake's rave single, Joha, cost $165k to shoot.
TG wrote in his words:
"Joha's video is about $165k." Crying? "
See post below: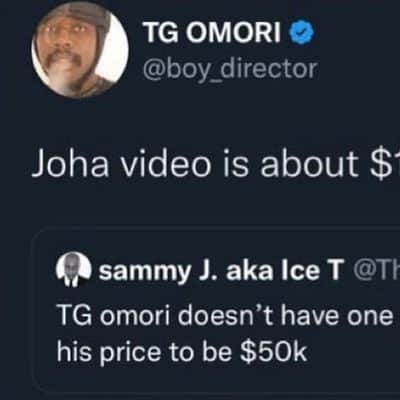 Click Here To Comment