Following a beautiful ceremony at Davido's family home where the two secretly wed, news about Davido and Chioma's wedding rings is gaining traction.
News of Davido and Chioma's covert wedding broke on November 13th, according to the internet. A trustworthy source claims that Davido and Chioma wed so that Davido could legally claim his son, Ifeanyi, who tragically drowned at the age of 3.
Davido and Chioma avoided social media for weeks as they grieved the passing of their son.
At Davido's uncle's inauguration on November 27, Chioma and Davido were first observed together. All of the Adeleke family members showed up to support him at the ceremony, which was held in Ede, Osun State.
For the first time, David could be seen grinning as he posed for a photo with his father, uncle, and cousins. Chioma was beside him, and a close look at her finger revealed her engagement and wedding rings.
A close-up look at Davido's left finger also revealed his wedding band and his customized 30BG ring.
See the photos below;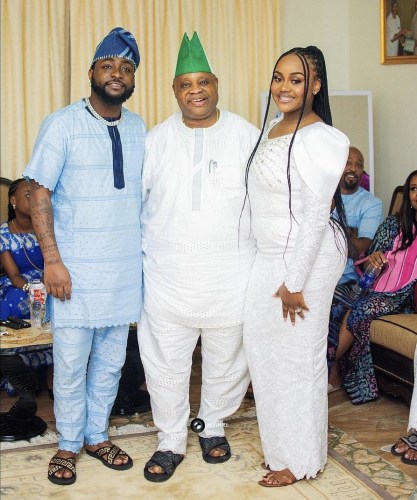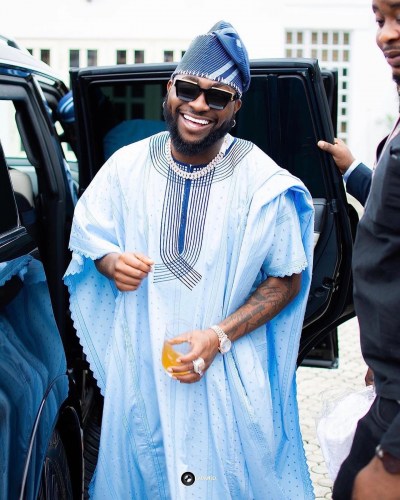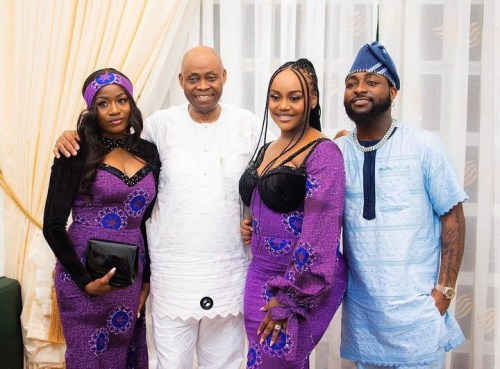 Click Here To Comment