Ifeanyi's death was foretold by the Nigerian pastor Prophet Samuel King, who has now spoken out.
It will be recalled that a few days following the cross-over into the year 2022, a certain pastor took to his Facebook page to share the details of a prophecy concerning Davido and his family.
According to the prophecy, Davido was asked to be more spiritually inclined. He also called upon his fans to pray for the music star.
He wrote;
Pray for David Adeleke, aka Davido. In a vision, I saw 2022 with so many opportunities for him, rewards, and awards! This is his biggest year yet, even until 2023!
But let's pray against any arrow of death, especially against his son! Any close loved ones God revealed this to me, that it will happen if prayers are not made. I see T and Y as a very significant clue to this prophecy as well.
Following the tragic incident of Ify's death, the pastor has now asked Dabido to meet with him in order to avert other evil occurrences that may befall his family in the year to come.
See post below;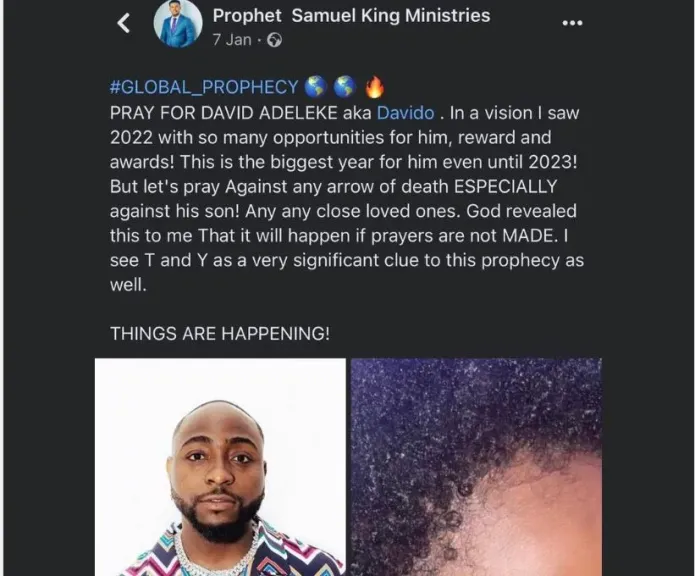 Click Here To Comment